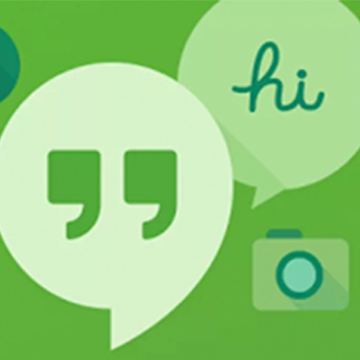 November 15, 2018 9:01 am
We're Offering Facetime and Google Hangouts to Get Your Moving Quote!
At Lowy's Moving Service, our goal is to create the best customer experience possible. That means we are always looking to innovate and provide quality experiences from the estimate to the final box moved. We continue to lead the industry with technology and systems that make your move effortless and efficient – creating an amazing customer experience is always top of mind.
We get it – you're busy – places to go, people to see! In a world where you can tell "Alexa" to order you your favorite espresso and it's delivered the next day through Amazon – convenience is key. That's why we are so excited to be offering Facetime and Google Hangout Video Estimates.  This lets you schedule a convenient time for us to "walk through" your home through a video call. This makes the walk through easy, quick and seamless – a perfect way for us to provide you with an accurate moving quote.
Here's what you can expect with our Video Quotes
Easy, Safe, and Convenient In-Home Estimates.We'll schedule a time to connect through a video chat. There're no salesman getting lost, traffic delays, or dirty shoes walking through your house. You pick a date and a time by clicking HERE and boom – we're there – virtually! 
Show Us Your Home. Get comfortable – keep your slippers on. Simply let us see everything you'd like to move as we watch on and ask questions. 
Get a quote.It's that Easy! Based off the video walk through, our estimator will get back to you with a detailed moving quote.
Since 1924 we have been leading the relocation industry and we say we are still just getting started.  Creating unique moving experiences and memories for our customers is what drives us to be the best. #MOVINGRE|MAGINED

Tags: blog, budget, commercial move new jersey, convenience, estimate, experience, facetime, google, google hangout, home, industry, innovation, jersey moving services, leader, local mover, monmouth county, moving, moving service, movingredefined, newjersey, nj, quote, video, Wheaton Van Lines

Categorised in: blog