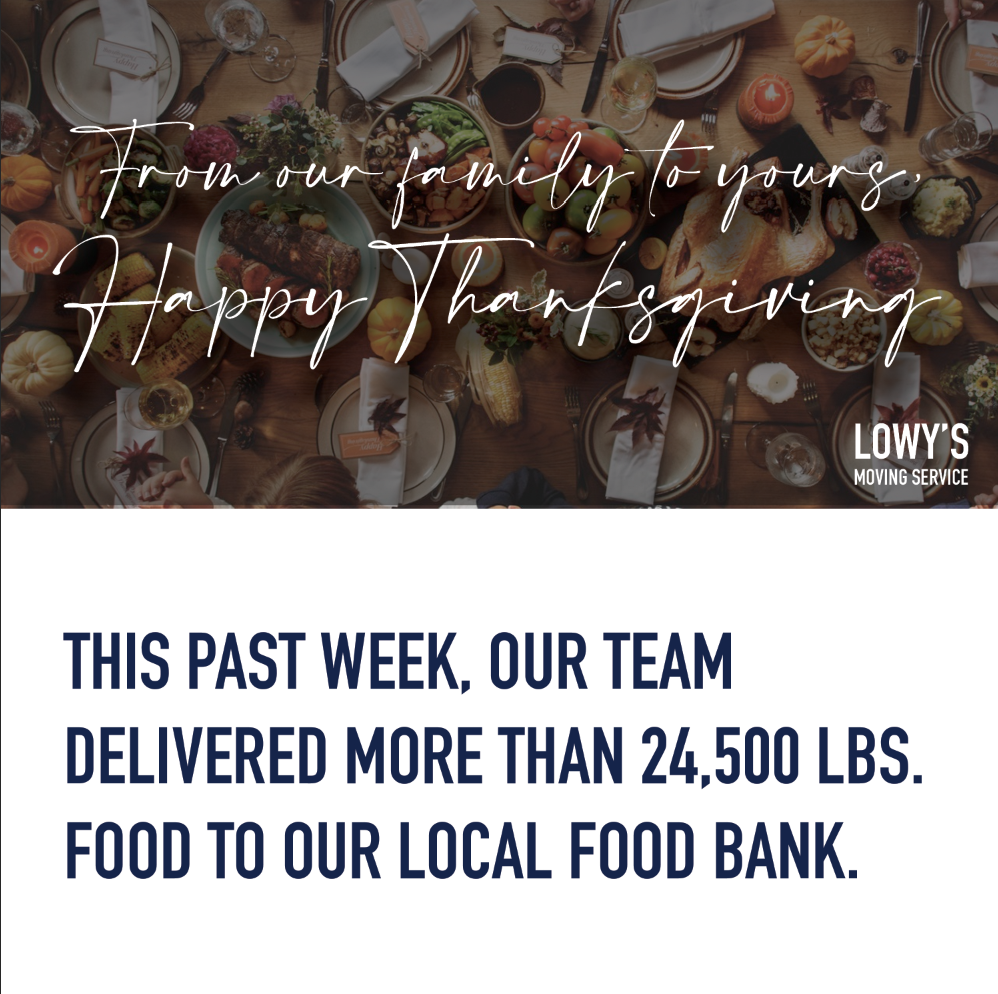 November 27, 2019 10:31 am
Food Drive season has kicked off to a great start! This past week, Lowy's crews, in collaboration with Move For Hunger, Playa Bowls, and EZE Fitness Transformation Center, were able to collect more than 24,500 lbs. of food.
Did you know that there are more than 103, 290 people in Monmouth & Ocean Counties are food insecure.  These numbers are extremely alarming and its important to work together to help fight these statistics in our own communities.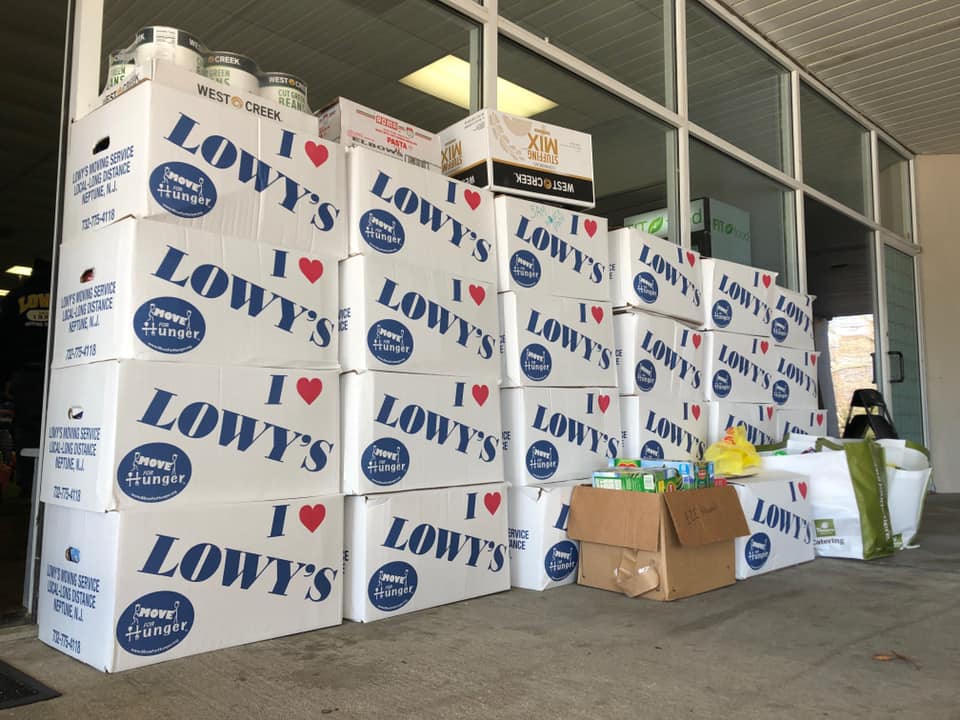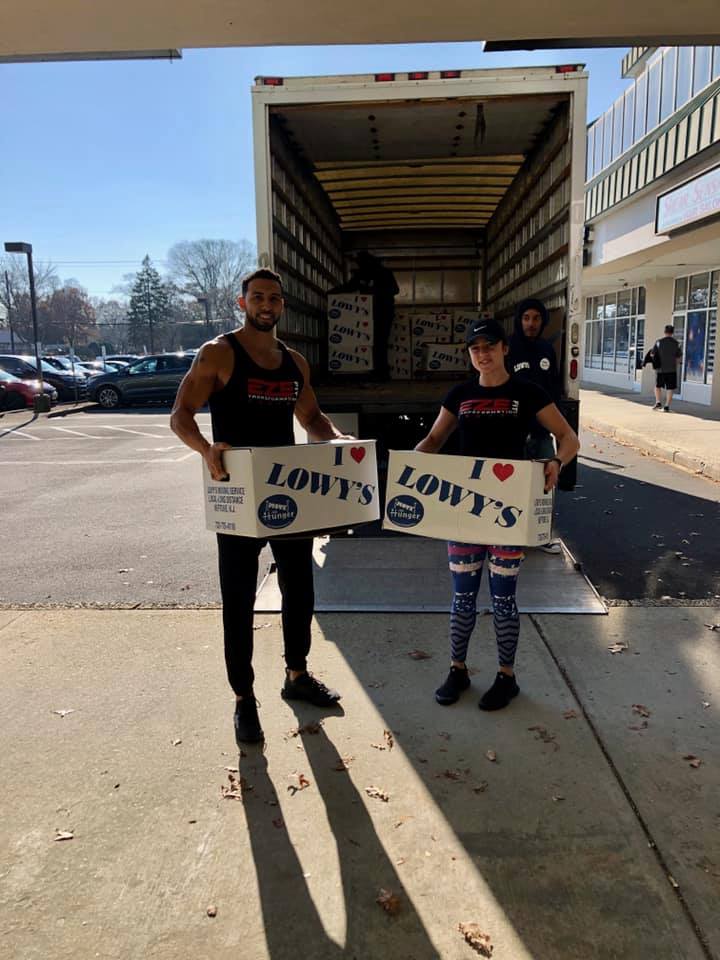 Thanks to the generosity of thousands of Playa Bowls customers and all of the 350 + members at EZE Fitness, low-income families throughout the Monmouth and Ocean Counties will be able to gather around the table this week for a hearty Thanksgiving meal. Lowy's Trucks were packed to the brim with donations this year, before traveling to Fulfill . 

EZE Fitness
This is the 5th consecutive year that EZE Fitness gyms have held this food drive competition (and yes, we said competition – all 3 of their locations compete to collect the

most food – and there are some great prizes)!

Playa Bowls 

Along with collecting food, Playa Bowls encouraged their customers to donate monetary donations the whole month of November, by rounding up their change during their purchase.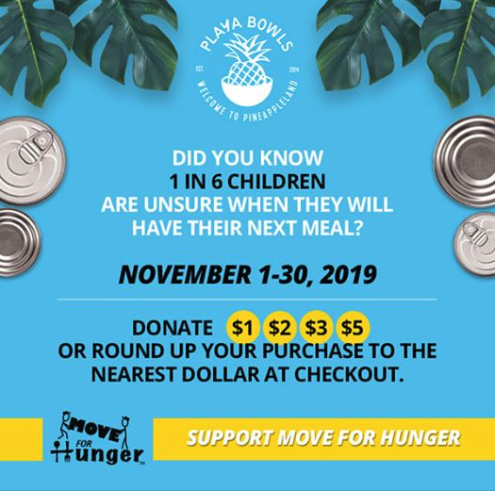 Tags: Acai Bowls, blog, Box, charity, Eze Fitness, Food Drive, Gyms, hunger, lowys, monmouth county, Move, move for hunger, mover, moving, moving service, ocean county, Philanthropy, Playabowls, Thanksgiving

Categorised in: blog