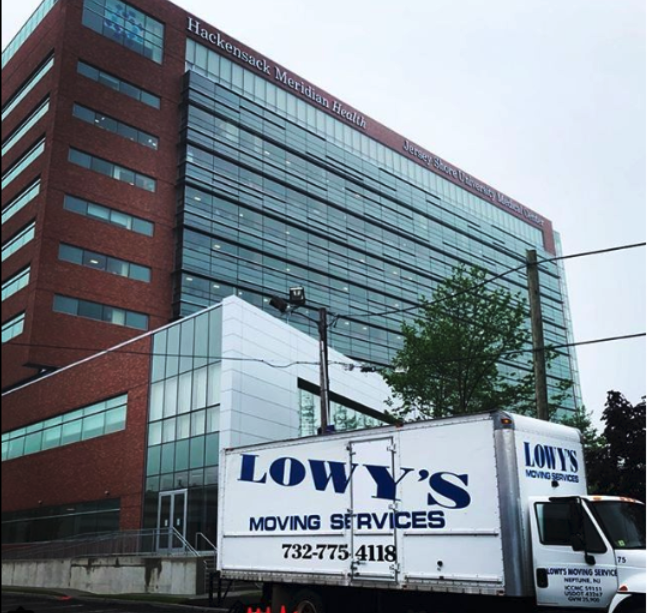 March 9, 2020 12:58 pm
Overview:
300,000 sqft facility
The building will house departments including cancer care, pediatric services, maternity care, doctors offices and plenty of bells and whistles.
Warehousing
Final mile delivery
FF&E and OS&E installation
Our Role:
Lowy's Moving Service provided warehousing, delivery, and FF&E and OS&E installation services for the 10 story state-of-the-art medical facility.
Project Challenges:
Due to the nature of hospital/patient files and documents, along with construction of the property, the installation site consisted of high-end equipment, patient files, shelving, IT and much more. Lowy's installation team quickly adapted to manufacturer product container delays and a condensed install timeframe. The team's ability to scale resources up or down throughout the project resulted in the project's completion without delay on the warehousing and installation phase of the project.
Client Values & Results:
Lowy's successfully completed all activities on-time and within budget. Lowy's crews were able to easily adapt to an accelerated opening, condensed install schedule, and manufacturer delays. The value of Lowy's highly trained crews was recognized by key players at Hackensack Meridian Health. 
High-Quality Capabilities:
With over 150,000 sq. ft. of NJ, company-owned warehouse space, Lowy's Commercial Services is able to provide FF&E and OS&E warehousing and delivery, installation, and sustainable liquidation and debris removal services. For more information on Lowy's services, please email Max@Lowys.com

Tags: asset management, blog, delivery, facility, FF&E, final mile, Hackensack Meridian Health, hope tower, installation, jersey shore medical center, love, management, mover, Movers, moving, Neptune, njmovers, OS&E, professional, relocation, service, storage, Warehouse, white glove


Categorised in: blog