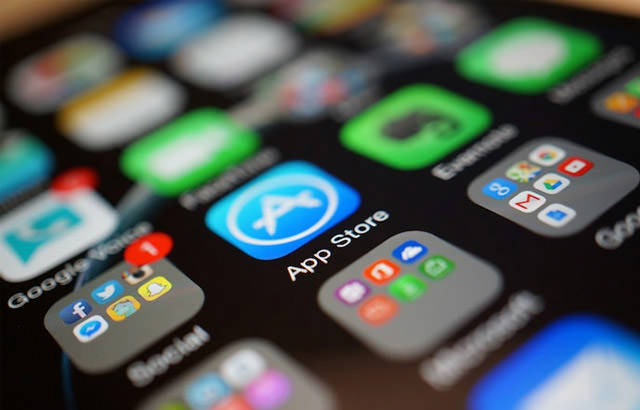 October 4, 2018 9:06 am
Moving Apps to Help You Move
It's a known fact that moving is not fun or easy work.  Fortunately, it's 2018 and there are some great new tools/apps out there that give the everyday consumer some piece of mind during their move.  Technology for relocation has come a long way and is truly helping provide a stress free moves.

The moving apps that are available on our smart phones are easy to access and most are FREE!  Below, we have listed our top picks of the best moving apps.  Be sure to check them out before you move. It's time to start moving smarter. 

1. Updater (Apple, Android – Free) – Updater is like a one stop shop for all of your services.  We have seen it a million times before, someone is moving, they need to switch their mail, gas, electric, internet, cable, security….. you get the point.  Updater is the one stop shop that updates all of your services for you with the click of a button. 
To-do list- Its first feature is a checklist of tasks that must be completed during a house move
Packing Box- This is a virtual box that can be used to envision which items can be packed in a box of a certain size and thus organize your packing process. You can even add custom items when organizing your boxes
Smart Labels- This is an app that allows you to create and print out labels for each of your boxes so as to remind you of their contents and organize your items before a move.
My Inventory- This feature allows you to view all of your packed materials by boxes
Moving Tips- Pretty self-explanatory, the app also provides extra moving tips that can prove useful

2. Sortly (Apple – Free) – When you have everything in one place, you can spend less time looking for things and more time on important stuff–like checking out your new neighborhood. Easily keep track of everything you love, your way. Moving isn't always easy, but Sortly makes it simple:

Identified as the "ultimate organizer app," Sortly, allows you to easily organize your move with a visual inventory
Checklist- Sortly includes an 8-week checklist that details the tasks that will have to be accomplished each week prior to your move
You can also use the app to create custom labels and even short videos. However, either of these features would require a premium account

3. Craigslist (Apple, Android – Free)– Craigslist is an American classified advertisements website with sections devoted to jobs, housing, for sale, items wanted, services, community, gigs, résumés, and discussion forums

Allows you to dispose of clutter and items that are no longer needed
Allows you to obtain new furniture or items that may be more appropriate for your new home

4. Waze (Apple, Android – Free) – Waze is a GPS navigation software that works on smartphones and tablets with GPS support. It provides turn-by-turn navigation information and user-submitted travel times and route details, while downloading location-dependent information over a mobile telephone network.

Waze is a community-based traffic and navigation app
It offers voice-guided directions
Gas prices are listed
Warnings on traffic jams are provided
The app even informs you of police patrolling the roads

5. Move Advisor (Apple, Android, Amazon – Free) – An intuitive moving organization app, you can create a timeline, keep checklists, take inventory and contact local moving companies. Best of all, it's free!"

Moving Timeline- a week by week moving checklist
Home Inventory- helps you organize your furniture in your new home
Movers Around You- helps you find reliable licensed moving companies near you
Tags: applications, apps, blog, blog post, cell phone, jersey moving services, monmouth county, moving, moving tech, new jersey, nj, phone, relocating, relocation, tech, technology, updater

Categorised in: blog