Residential Moving Storage Asbury Park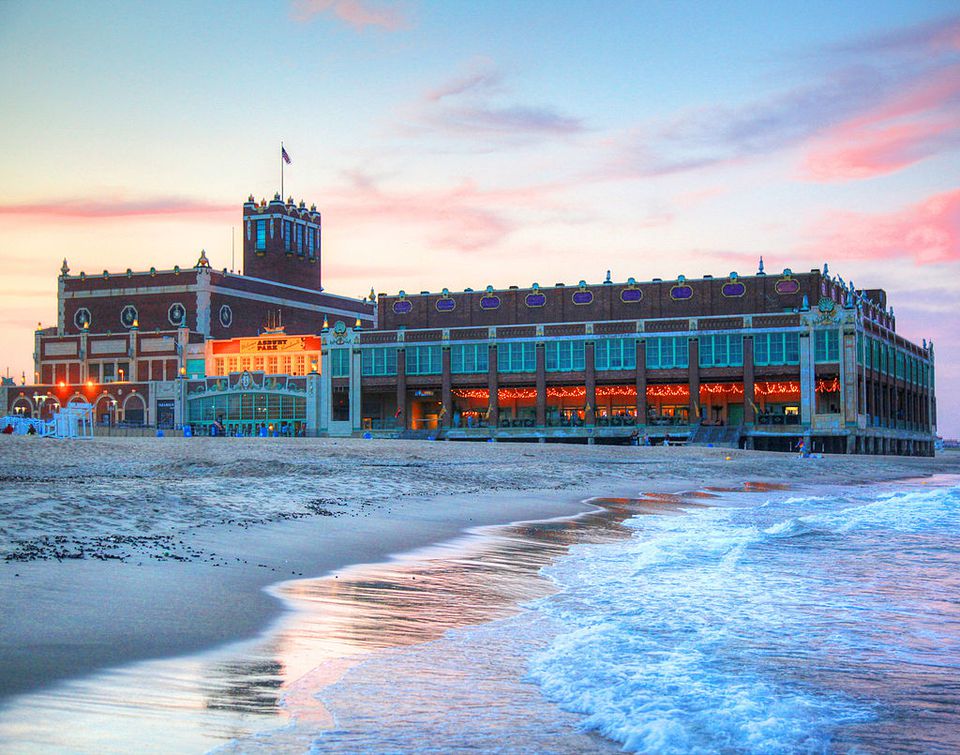 Lowy's Moving Service is a family-owned and operated business who has been leading the relocation industry since 1924. Accredited by the BBB, American Moving and Storage Association, Move For Hunger, Wheaton Van Lines and New Jersey Movers & Warehousemen Association, Lowy's is proud to be the top rated moving company in Asbury Park. Lowy's specializes in residential and commercial moving and storage and has successful helped thousands move to their new homes and offices. As a local to Asbury Park, we are dedicated to helping our community through Lowy's philanthropic arm – Lowy's Cares.  Our Move For Hungerinitiatives have helped feed more than 500,000 people throughout Monmouth County in 10 short years, provide tens of thousands of boxes to Holiday Express, deliver hundreds of bikes to foster youth with Together We Rise, as well as continue annual monetary supprt to our local hospitals. Lowy's is also an active member of the New Jersey Movers & Warehousemen Association, and award-winning agent of Wheaton Van Lines. You can feel confident you have chosen the right Asbury Park moving company when working with Lowy's
Asbury Park, NJ – Household & Furniture Movers
Our movers are fully trained, uniformed, and equipped with the skills and equipment to handle all of your household moving and storage needs. Our process begins with professional estimate, where our salesman visits your home in Asbury Park (either physically or through video) – this will give us a good understanding of your moving needs. We provide a free and easy to understand moving estimate, which breaks down everything in detail for your Asbury Park move. Once you book your move, one of our move coordinators will be with you throughout the entire process.  
Services we provide for Asbury Park moves:
Fully Trained Professional Crews

Full-Service or Partial Packing

Quality Packing Materials

Disposal & Cleanouts

Cleaning Services

Crating of Fine Art & Antiques

Short & Long-Term Storage
Asbury Park, NJ – Commercial & Office Movers
For nearly 100 years our Asbury Park moving company has helped move thousands of offices, restaurants, hospitals, warehouses and retail stores. We have the experience, equipment, and know-how to make sure your commercial move goes effortless. Our goal is safety and efficiency while keeping your business operational as long as possible during the relocation. Lowy's helps coordinate every aspect of your office move. We provide a project manager and move supervisor to assure your team knows exactly what to do and expect on move day. Our process is time tested and the efficient.  Our experienced crews are trained to handle all of your office furniture, files, IT, and equipment with the utmost care. Lowy's commercial moving services are unmatched in Asbury Park.  From a small office studio to a large 1000+ employee relocation – we can handle it all.
Asbury Park office moving services:
Packing and unpacking

System Furniture Disconnect and Reconnect (workstations)

Project Management and Labelling Assistance

Purge Campaigns

Disposal and Liquidation

Wire Decommission

Rigging and Heavy Machinery

IT and Network Installation

Cleaning Services

Shredding

File Archiving
IT & Equipment Movers – Asbury Park, NJ
IT infrastructure is critical to most businesses.  For this reason, Lowy's takes extreme care and precaution with these items during the relocation.  Our team will create a specialized plan to assure the safety and a timely delivery of your IT equipment.  Efficiency is everything, and it is our goal to get you back online as soon as possible.
Laboratory Moving

Medical Equipment Moving

Datacenter Moving

Industrial Equipment / Warehouse Moving

Why Our Customer's Love Lowy's Moving Service
They were all very polite and extremely helpful. They definitely took the stress out of "moving day"! Very entertaining crew. In a professional way. Our family thanks you.
Pricing came in just about as estimated, the pack crew and move crews were great. Pleasant, mannerly, great work ethic
All of the crew were kind, respectful and worked very very hard. I don't think they ever took a full lunch hour. Chris was a true Captain and kept everyone on task including me. He and his team were very professional and good men who got the job done on time! I was kind of sad to say goodbye to them when the move was over. Thanks guys!
The team we had was the best. They showed up on time and completed the job early. The crew not only were prepared to move my items but had extra boxes for items I forgot to pack (i.e. pictures, mops, and small items). Anything I asked, they provided. They were a humorous bunch that made the emotional detachment from my home more tolerable. They were a pleasure!
They went above and beyond, especially with a challenge of a queen box spring not fitting down a stair case. Lowys came very highly recommended to me. They lived up to every expectation.
Request a Free NJ Moving Quote