May 22, 2018 10:18 am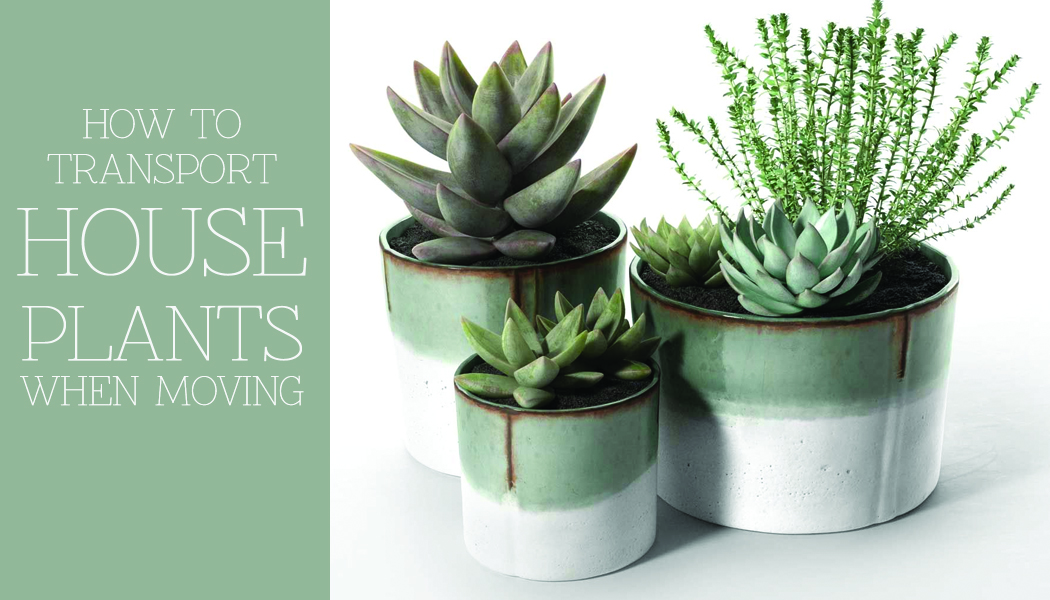 Moving is stressful enough so don't add extra worry when  relocating your houseplants. Take a look at our easy steps- which explain how to move them. Remember, preparation is key – If you take the time to prepare your plants for the move, you can continue enjoying them for months or years to come.
CONSIDER WHETHER YOUR PLANTS WILL WORK IN THE NEW SPACE
Think of your houseplants when buying a new home. Is there enough light to keep your plants healthy and looking their best? Be sure to layout your space with your plants in mind.  

CARE FOR THE PLANTS BEFORE THE MOVE
There are a few steps you can take to prepare your plants for relocating.
Place your plants in an area that receives comparable sunlight to what they'll get in your new home. Do this slowly, maybe for an hour a day if you're moving them into brighter light.
Water a few days before the move. You'll want the soil moist, not wet. For light dirt, let it almost dry out before moving day.
Feed your plants in advance, this will make them stronger and ready for the move. Be sure to remove any dying leaves.
Next, consider how tall and heavy your plants are and how hard they are to move. Special containers, boxes or crates may be needed for certain size plants. Designate a location so in the new home for all the plants to go – this way they won't be in the way during the rest of the move. 


SECURE PLANTS FOR THE MOVE
Pack short planters in separate boxes, leaving the tops open.  Put each plant in a separate boxes and secure it with white packing paper.  Ask your salesman about different types of packing material. 
Pack tall planters in a plastic bag.Split a garbage bag just enough to cover the top of the container and keep the soil in place. 
In winter, add extra packing material to keep warm.If you're moving during cold weather, think about making a cover around the plant.  It only takes just a short time in the cold to cause permanent damage or kill your plants. 
Tags: apartment, blog, fall, garden, home, home and garden, monmouth county, moving, moving tips, new jersey, nj, ocean county, plants, relocating, spring, succulents, summer, winter, zen

Categorised in: blog